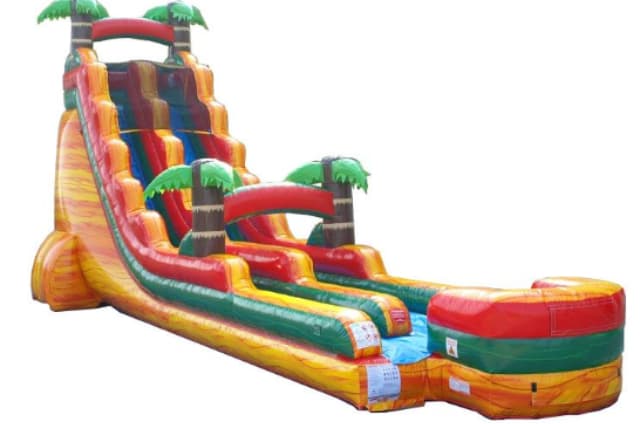 Featured Water Slide Rental
22' High Orange Splash Water Slide
Our New 22' High Orange Splash Water Slide w/ Slip and Slide features a 22' tall giant single-lane inflatable water slide with a slip and slide lane and splash zone at the end. Once at the top of the awesome slide, the steep angle will have your adrenaline pumping and wanting more! This water ride is perfect for schools, churches, summer camps, and backyard parties too. Kids of all ages, including teenagers, will love this ride! Pair this unit with a summer snow cone machine rental and you will have the ultimate summer party!

Why Choose the Orange Splash Water Slide?

- The steep slide and long landing make for an adrenaline-filled ride
- Inflated, cushioned sides and landing for increased safety
- Commercial-grade vinyl
- Netting at the top to prevent children from standing
- Up to 3 riders at a time
Book Online Now
Make A Big Splash With Water Slide Rentals
Welcome to Water Slide Atlanta, the ultimate destination for your party rental needs in the Metro Atlanta area! We have everything you need to make your event unforgettable, from water jumpers to bounce houses with slides to obstacle courses and beyond. We pride ourselves on being the top choice for inflatable fun, and for good reason; nobody else can offer the same level of excitement and adventure that we can!

Our selection of water jumpers is second to none, with a variety of sizes and styles to choose from. Whether you're looking for a simple single-lane water slide rental for a weekend of backyard fun, or you want the tallest slide in our inventory with extra long slip-n-slide lanes, we've got you covered. Water Slide Atlanta has all of the thrilling and splashy water slide rentals that will have your guests screaming with excitement!

For an extra dose of fun, why not check out our bounce house with water slide rentals? These combo inflatables combine the best of both worlds to create an experience that is truly unforgettable. Feel the rush of adrenaline as you climb to the top of the slide, then splash down into the refreshing pool at the bottom. It's a surefire way to keep your guests entertained and engaged for hours on end.

At Water Slide Atlanta, our goal is to provide you with an experience that is stress-free and enjoyable from start to finish. That's why we offer online reservations 24/7, so you can plan your event at your convenience. Plus, we guarantee that we'll be on time and offer free delivery to. With our expertise and dedication to customer satisfaction, you can count on us to make your party a success.

With our wide selection of water jumper and bounce houses with water slide rental inventory, we offer an experience that is unrivaled by anyone else. So what are you waiting for? Book your water jumper rental today and get ready for an adventure that you won't soon forget!
We Even Have Dunk Tank Rentals
Our traditional Dunk Tank Rental adds a ton of laughs and excitement to any type of event. Kids love to see their school principal, church leader or coach take a splash, making our Dunk Tanks a great rental for fundraisers or community events. Renting a Dunk Tank on a hot summer day can provide the best entertainment for the lowest price. Order yours now!
Book Online Now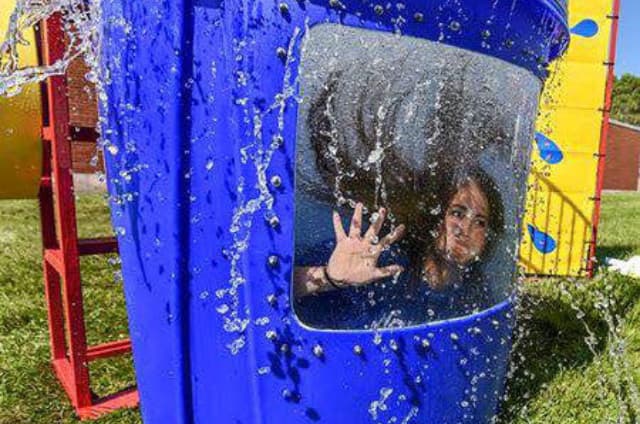 Inflatable Water Slide Rentals For Every Party
Water slide rentals
are the go-to party attraction for families all over
Atlanta
. They provide hours of fun for a fraction of the cost of throwing a party at an indoor entertainment franchise where food and playtime are limited.
Water Slide Atlanta has a wide selection of affordable premium commercial-grade water slides. Pick from designs that have beautiful bright colors or select from our inventory of licensed characters and themes, including popular TV shows, Disney, Marvel, and Pixar movies.
From backyard parties to school, church, and corporate events, Water Slide Atlanta has you covered.
Enjoy;


Easy-breezy online ordering
FREE on-time delivery
A thoroughly sanitized water slide for your health and safety
24-hour risk-free cancellation
Free setup and take down
3 of the Best Tips For Renting Your Inflatable Water Slide
So you're ready to
rent a water slide
from Water Slide Atlanta? Great! Here are a few tips to help you choose the perfect slide.


Consider the footprint of the water slide. You want to make sure it will fit in the space you have available. Refer to the dimensions of the setup area in the product description of each inflatable.
Next, think about how many people will use the water slide at once. Depending on the size of your event, if you feel like a good number of guests will have to sit and wait their turn to get in, it might be a good idea to rent additional chairs and a table for your event.
To add a personal touch to your event, consider a water slide with solid bright colors to which you can add a banner.
Once you've chosen your perfect water slide, we'll take care of the rest. Book online and enjoy FREE on-time delivery, free setup and take down 24-hour risk-free cancellation, and unmatched customer service to answer any questions you may have.
We Make Renting A Water Slide Easy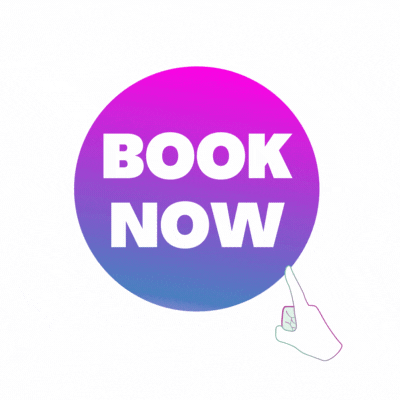 24/7 Online Ordering Process

Not only is the ordering process seamless, the confirmation, setup, and pickup process is a breeze as well!


Select the dates of when you want your party rentals.
Select the item/s you are interested in.
Input your information, as well as where the event will be held.
Pay a small deposit.
Get an instant receipt and confirmation of booking. It's that SIMPLE!
You can either choose to
rent your inflatable water slide
and other items yourself with our easy online ordering process, or you can choose to call, email, or live chat with one of our team members and they will take you through the ordering process.
After you
rent a water slide
, a member of our team will contact you within 24 hours to review and confirm the order. Then, on the day of the event, your delivery driver or team will call you to verify the window in which they plan to arrive.
Water Slide Atlanta's Commitment to You
Do you Deliver Inflatable Water Slide Rentals Near Me?
With Water Slide Atlanta, the answer is Yes! Water Slide Atlanta is the #1 supplier in GA of Inflatable Party Rentals such as, Water Slides, Bounce Houses, Obstacle Courses, Inflatable Games, Dry Slides, Concession Machines, Tables and Chairs, Carnival Games, and much more! If you need electricity at your event, we also provide Generator Rentals. Rent your next Inflatable with us, and let Water Slide Atlanta take care of delivering the fun!
Our Service Area
Proud to Serve The Following Areas:
If your party or event is beyond that radius, just let us know! We may be able to make special accommodations to suit your event.
NOTE: Fees may vary depending on how far you are outside our service area.
Customers Who Reserve Inflatable Water Slide Rentals Also View:
Event Extras
Need Party Extras such as Tables, Chairs, Concessions, or Generator rentals? Water Slide Atlanta has everything you need to make the next party or event a huge hit that will be remembered for years!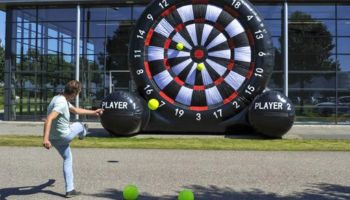 Inflatable Games
Step right up to the best Yard and Carnival Game Rentals for your next event! Bring the crowd together with party games that can be set up at many locations. Many of our party games can be set up indoors or outdoors.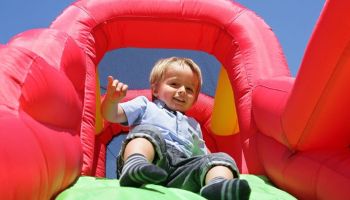 Bounce Houses
You can't go wrong with any of our inflatable bounce house rentals. Whether you're looking to host a backyard party and need a simple colored bounce house or your party needs a large bounce house, we've got you covered.
Frequently Asked Questions About Renting Water Slides
Why choose Water Slide Atlanta?
Event organizers and households opt for Water Slide Atlanta because:

Your delivery, setup, and pack up time is on us so that your event is a "go" before guests arrive, and rented items are swiftly taken down once your event ends.
We offer world-class customer service. Many companies will say it, but our reviews prove it.
We provide event planning checklists (upon request) to help you throw your dream party.
We pride ourselves on being more than a party rental company: we're your guide to all things party rentals.
What kinds of events and parties do you rent out inflatable Rides and Games for?
We have yet to come across an event for which we couldn't supply inflatables or other party rental items, but if you have doubts, be sure to click the chat icon below to speak to a customer care rep about your concerns, or give us a call. We would be more than happy to hear from you!
Do I need to place my reservation far in advance?
That's a great question. We know the struggle of having to wait, circle back to the site, and discover the item you had your eye on was booked by someone else.

Book early so you know the details of your event. We provide a risk-free cancellation up to 24 hours before your event and guarantee a full refund of any money you've paid upfront as a deposit. We know crap happens. Weather shifts, kids get fussy, and plans change. We've got your back at Water Slide Atlanta.
Which forms of payment do you accept?
Electronic payments or checks only.
Do you offer multi-unit discounts?
Water Slide Atlanta Honors The Fascinating Legacy Of Inflatable Water Slides!
Have you ever wondered who invented the very first inflatable water slide?
Think about it.
Someone somewhere sat down and dreamed up this wonderful attraction to bring fresh cool aquatic fun to children and adults who were, until then, just roasting the sun!
At Water Slide Atlanta, we are forever grateful to one special family — the brilliant souls who invented inflatables, including the epic inflatable water slide! Because of their ingenuity, we're able to provide families all over the Atlanta area with hours of summertime fun and joy.
Their story is fascinating, with twists and turns, but it also sets the stage for who we are as a company. Read the story and find out why we're so proud to carry their legacy forward.
THE ORIGINAL INFLATABLE
In 1960, an engineering professor from Louisiana named John Scurlock created an invention that would serve as a prototype for the very first inflatable. However, his initial design didn't look like a bounce house or a water slide at all. It was an inflatable tennis court cover he called a "Space Pillow." Yep. It was a puffy flat structure. Yet, from this invention came the materials to create a water slide and the technology to inflate it.
As with all inventions, it took a flash of inspiration to move Scurlock's creation to its next-level design.
FROM SPACE PILLOW TO SPACEWALK
It just so happened that one day, Scurlock saw his co-workers having a great time walking and bouncing all over his inflatable tennis court cover. That's when it hit him… This would make for amazing children's entertainment!
On that note, he later modified the Space Pillow, allowing children to have more fun walking across it and bouncing around, and changed its name to the Space Walk. Perhaps it was the giant steps and effortless leaps into the air that made him visualize a walk in Outer Space when he came up with the name.
SCURLOCK'S SON TAKES INFLATABLES TO THE NEXT LEVEL
It wasn't long before the Scurlock family brought their invention to public events, fairs, and carnivals, much to the delight of the children. Inspired by their joy and laughter, everyone in the Scurlock family brainstormed unique designs for their inflatables to make them more enchanting, like a child's dream come true.
Years after Scurlock's wife, Frances, invented the very first inflatable bounce house design, his son Frank came up with the design for the very first inflatable water slide which he called the Aqua Tunnel. It was incredibly fun to slip and slide down this brand-new inflatable, and it was the perfect solution for cooling down on a hot summer's day.
Today, inflatable water slides are nothing short of epic. Some of our units climb up to 22 feet tall, with dual lanes for fewer wait times, and a well-padded splash pad at the base for safe landings. The designs have evolved from basic blue colors to thrilling jungle landscapes, soothing tropical sceneries, and more. They really get the imagination going, and kids can't help but picture themselves on a heroic adventure while on the slide.
Why This History Matters To Us
Water Slide Atlanta is proud to continue the legacy of John Scurlock and his family by providing quality inflatable entertainment to families in the Atlanta area. It's incredible to see how one family's invention has benefited children (and adults) all around the world for decades. We aim to do the same as a locally owned and operated business.
Our top priority is to help you put on a summer splash event worth a thousand memories with our
inflatable water slide rentals Atlanta GA
. Nothing beats the satisfaction of watching kids jump for joy at the sight of a giant inflatable water slide. Even adults can't resist getting in on the fun.
Every item in our inventory is a premium commercial-grade inflatable water slide with built-in safety features like netting at the top of the slide to prevent children from standing and rows of cushioned sides to keep kids on the slide the entire way down.
When you place an order with Water Slide Atlanta, you're also signing up for stellar customer service, the kind that has families choosing our company over and over again. We believe there's no other way for a company to prosper than to take excellent care of its customers. Why? Well, many of us have families too. We bring the same level of attention and devotion to your event as we would bring to our own special occasions.
Water Slide Atlanta
provides inflatable entertainment for backyard parties, school, church, and corporate events. We have all the items you need, and the items you didn't know you needed, like additional chairs, tables, and delectable concessions to make your event nothing short of legendary.
Book with confidence, and let's help you put on a celebration your guests will remember for years to come. You're guaranteed;


Easy-breezy online ordering
FREE on-time delivery
A thoroughly sanitized inflatable water slide for your health and safety
24-hour risk-free cancellation
Free setup and take down
All you have to do to
rent a water slide
is add it to your cart, give us your party details, pay a small deposit, and we'll take care of the rest!